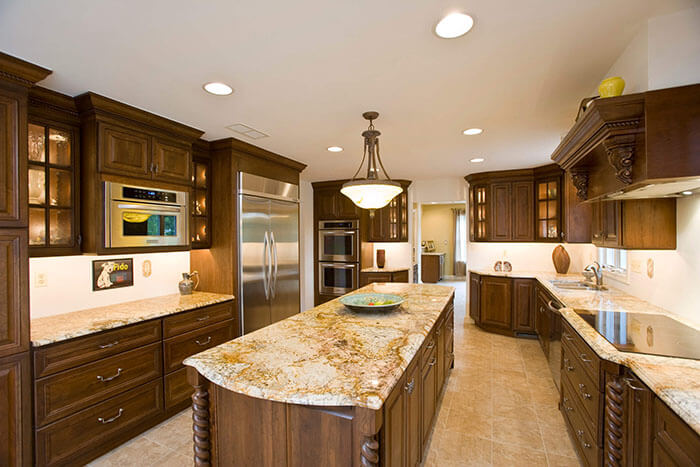 Kitchen Countertops In South Lyon, MI
The appeal of natural stone inside a home has never been greater. Nowadays, we see lots of different objects around the house migrating towards natural materials: countertops, vanity tops, tiles, sinks, jacuzzi, you name it! The main reason why this trend isn't picked up by more people is the impression that these materials are well above their budget – but in 2017, this simply isn't the case.
Especially if you don't overpay for things you don't really need. When shopping for kitchen countertops, for example, look for company which offers you the whole packaging – from stone mining and manufacturing to installation, servicing and customer support. More often than not, you find yourself talking to a company which is just a middleman in the countertop business, selling other company's work at a higher price. Of course, there are different ways to purchase countertops – especially if you live in the South Lyon, MI region.
We are the place where you can buy the most commonly purchased countertops in the US:
Granite countertops, which are classic, robust and can handle any kind of pressure
Quartz countertops, modern, sleek, flexible and unique, with no two slabs looking the same
Marble countertops, elegant and luxurious, without sacrificing any quality
The great thing about their countertops is that they're manufactured from world-class stone slabs, imported from Brazil, India or Italy. We are a company which owns the entire process, from mining to installation and service, making sure that you receive the whole package you deserve – at an affordable price.
We can thus conclude that we are, easily, the best place to purchase your dream countertops in South Lyon, MI. Do not hesitate to ask for your free quote today!
Request a free project quote using our website, and our team will contact you in 24h to discuss the details of your next project.