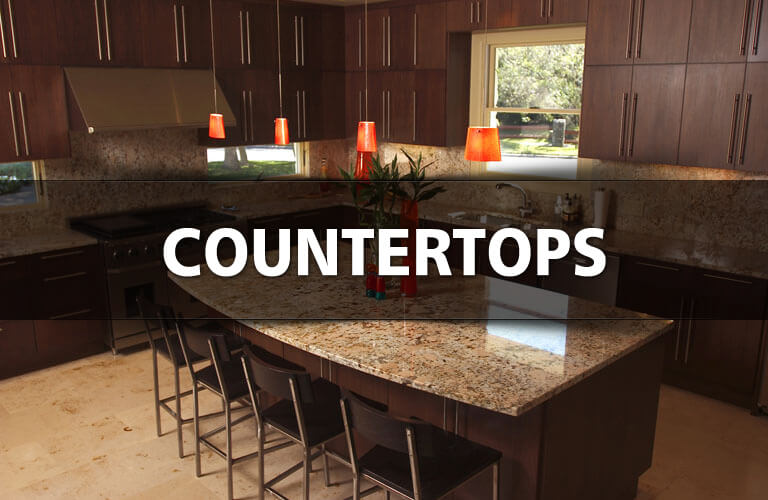 Kitchen Countertops In Ann Arbor, MI.
We offer a wide range of products related to natural stone fabrication at Ann Arbor Stone & Tile Inc. From kitchen countertops, to vanity tops, jacuzzi and fireplace surrounds, to full wall and floor paneling.
Find the surface / materials that fits your Lifestyle: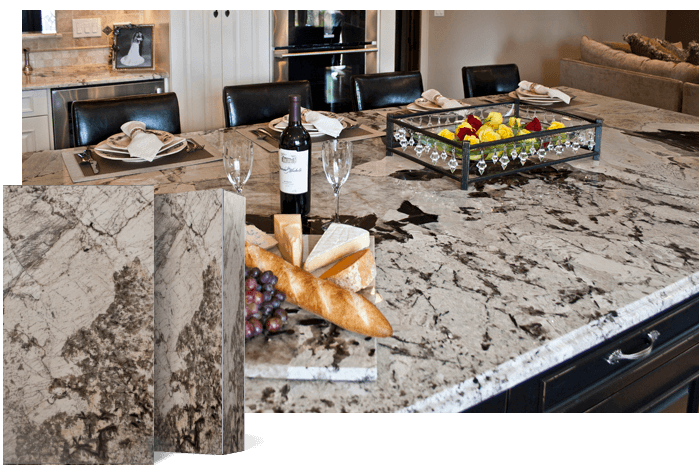 Granite Countertops
Beautiful Granite Countertops Your Home Will Thank You For! Granite is one of the most popular materials when it comes to kitchen and bath projects. Granite is a counstruction material. It is both practical and a safe investment (due to the equity added to your home).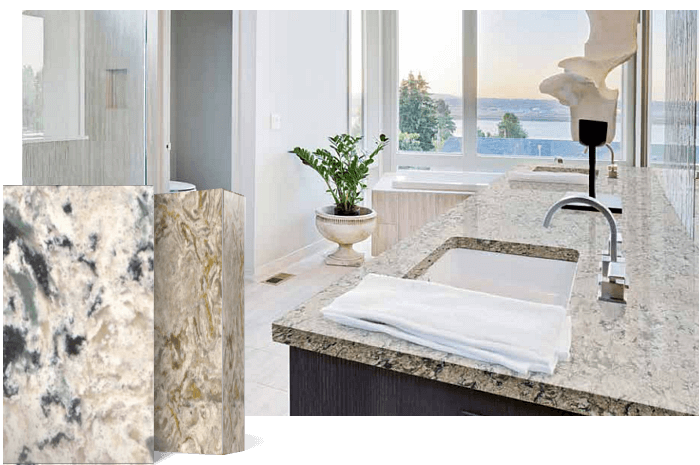 Quartz Countertops
Quartz is perfect for a modern or traditional kitchen! Did you know that quartz is a man-made stone? That's an amazing fact! This doesn't mean that quarts quartz is 100% synthetic. Quartz is actually a natural mineral. It's design is unique and amazingly elegant.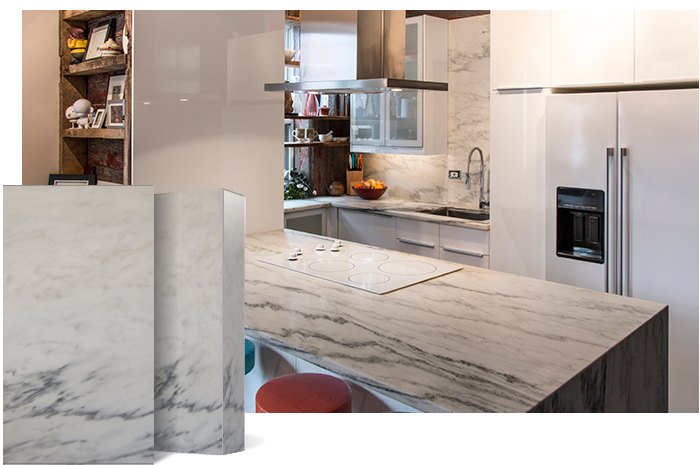 Marble Countertops
Marble is a great choice for elegant and fancy decorated kitchens or bathrooms. Therefore, the effect of decorating a kitchen with a marble countertop and floor is undeniably beautiful. It is a durable material. But only if you treat it with care. You could find marble in everyone's kitchen or bathroom!
Request a
free project quote
using our website, and our team will contact you in 24h to discuss the details of your next project.
Stores such as Home Depot or Lowes are only a middle man when it comes to granite countertops. They subcontract all of their countertop fabrication and installation services, which makes them way over priced compared to buying directly from your local countertop & tile store. Bring us any Lowes or Home Depot granite quote and we'll beat it by far! IT'S A GUARANTEE!
Free Project Quote! Fill out the form to request a free quote. We will contact you within 24hrs to discuss your upcoming project.
We import our own granite and marble slabs directly, from countries such as Brazil, Italy and India. Therefore, this allows us to cut material costs and pass the savings off to our customers.
Since granite is a natural stone, shades and patterns vary from lot to lot. This is why we store the material in our own 15,000 square foot warehouse in Shelby Township, Michigan. So you to see and select your own unique sheet of stone!
Request a Free Estimate:
About our work – Ann Arbor
When it comes to redecorating any part of your home, you can't just go to a random store and pick out some parts – not if you want to build something that will last. At Ann Arbor Stone & Tile, we put our experience, know-how, and professionalism at your disposal. We are one of the oldest and most reputable countertop manufacturers in the Michigan area, and we use our entire arsenal of skills to make sure that your new countertops will be perfect and unique.
Visit our showroom!
To get a glimpse of what we offer, you could visit our website, which is, of course, the easiest way to get in touch with our products and prices. If you have the time, we strongly recommend a visit to our showroom. Our experts will be here to answer each and every question you might have about our countertops, and you will also get the chance to feel the slabs yourself. Our address is 5204 Jackson Road, Michigan, and direction can be obtained via our website.
Latest collections – kitchen countertops
Here at Ann Arbor, MI, we have a mixed collection of countertops, ranging from classic textures and colors to avant-garde designs and materials.
Granite countertops
Finding the perfect Granite Countertops in Ann Arbor, MI can be a daunting task, but here at Ann Arbor Stone & Tile, we're sure we have the best selection on the market. Granite countertops are durable, natural and can easily last a lifetime, with proper care. Granite also never really goes out of fashion, so why not go to something classic and timeless?
Marble countertops
Marble countertops are our up-and-coming collections, which can really turn an ordinary kitchen into an extraordinary one. We deliver and install countertops around the Michigan area, in cities like Dexter MI, Howell MI, Brighton MI or Plymouth MI. Ann Arbor Stone & Tile will take care of your redecorating needs across the entire area.
Quartz countertops
Quartz is a smart combination between natural stone and cutting edge technology, which is why it is so sought-after when it comes to kitchen countertops. Our offer for Quartz Countertops in the Ann Arbor, MI area is diverse, both in terms of design as well as price. For an exact price estimation for your dream kitchen, do not hesitate to send us a quote request via our website!
Best tile collections in Michigan
Mosaic Tile
We do not only specialize in countertops! For example, we have a large number of customers where we have installed mosaic tiles in Ann Arbor, MI. These tiles are both modern and classic and can turn a kitchen from dull to exciting in just a short application. To see our entire collection of mosaic tiles, feel free to visit our website.
Floor tile
We also install floor tiles in Ann Arbor, MI. While classic kitchens go for floors made of hardwood or other materials, floor tiles are becoming increasingly popular in the last few years. We have thus dedicated time and effort to building a diverse floor tile collection, where you can easily find the pattern and shape you require to design the kitchen of your dreams.
Wall tile
Last but not least, we also specialize in Wall Tiles in the Ann Arbor, MI area. Wall tiles range from classic, one-color looks to tiles which create stunning visual effects. These effects can best be seen in our showroom, but you can also get a decent idea regarding what they're about online.
Affordable luxury
All Arbor Stone & Tile countertops will bring you closer to the home of your dreams. Our goal is to bring high-quality materials and cutting edge technology to your doorstep, without breaking your budget. We are all about ensuring regular people have access to luxury countertops, which previously were specifically designed for the wealthy high class.
Customer reviews
John Smith: I couldn't believe how fast redecorating my kitchen went from just an idea inside my head to reality. A short visit to the showroom, picking my materials, textures, and colors, and before we knew it, the professionals at Ann Arbor Stone & Tile were at our doorstep, ready to measure and install our new countertops!
Adele Loyd: After a few years of usage, we couldn't find anything wrong with the quartz countertops we've purchased. The internet is full of horror stories regarding countertops which have easily scratched, stained or required re-sealing – not ours though. We couldn't be happier!
Aaron Addison: Since we moved into our new home, we fancied the idea of getting classic, granite countertops, but were extremely unsure that we could afford them. Thankfully, we found the best price/quality ratio at Ann Arbor and quickly assembled a kitchen we could only dream of earlier.
Sarah Albin: Fair price, high quality, quick quote, quick installation, excellent customer support. What more can you really want?