Quartz countertops for everyone's taste
Quartz is a material which really combines the best of two worlds – it's essentially a natural mineral widely available but requires human intervention and technology to be transformed in slabs. Non porous, strong and flexible, quartz is one of the best countertop materials on earth.
We are authorized distributors for the top most recognized quartz brands in the world.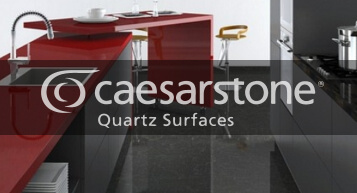 Caesarstone is a wonderful and fresh mix of science, technology and art, all brought together to brighten your home. They have a wide array of products, from kitchen countertops and bathroom vanities up to custom made furniture…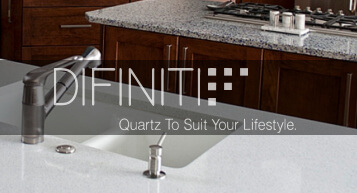 Difiniti is a global leader in quartz countertop production and offers you a large collection of patterns, materials and colors. They make sure each project is a perfect representation of their client's desires and bring years of experience…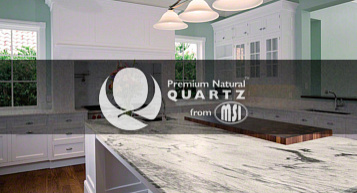 Q Premium Natural is one of the most recent newcomers in the countertop market, but already brings a large collection of elegant textures and durable products. They pride in the fact that their countertops are true works of art…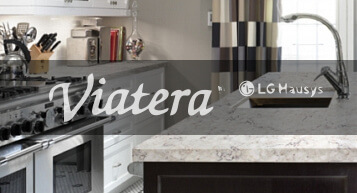 If you're looking for unique quartz countertops, LG Viatera quartz countertops are made out of 93% quartz, one of the hardest materials on earth, and come in many shapes, sizes and patterns. They also come with a 15-year warranty.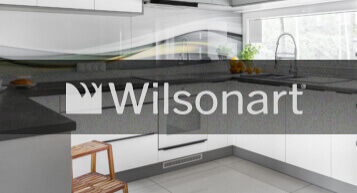 Although Wilsonart has built their name around services like lamination, their new Engineer Surfacesdivision can easily compete with the best in the business. They bene't from great experience in thecountertop business, have manufacturing…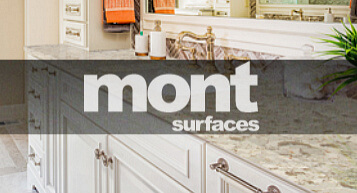 Offering 400+ types of surfaces, ranging from natural stone to quartz, Mont Surfaces is one of the most unique brands on the market. If you're looking for some quality designs which surely aren't in everyone's homes, Mont Surfaces…

Corian® Quartz brings the best of nature to your design. Corian® Quartz is for the architects, designers, and homeowners who want natural aesthetics without the maintenance.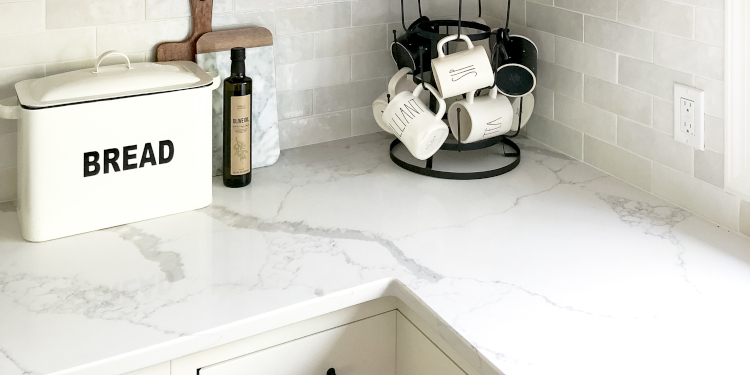 The ENVI™ Surfaces collections bring together the world's most on-trend looks in QUARTZ. ENVI™ Surfaces are better by design — because that's what it takes to be called ENVI™.
Pros
Extremely resistant to stains and acidic substances
Easily maintained (not requiring additional sealing)
Consistent look (less visible seams)
Endless color posibilities
Cons
More robust material, not shiny
Extremely heavy, requires good structural support
Cannot handle temperatures over 212F